Go
Green

with NO MONEY Down!
Enjoy the long term
SAVINGS

starting from day one!
Find out how much you can SAVE!
We'll handle your project
from start to finish.
Underline Energy Concepts makes switching to Solar simple!
Solar Consultation
Energy Consultation
A Energy specialist will help you determine whether Solar is right for your home. This includes a free analysis where we'll get your utility usage and find out what's costing you money, take a look at your roof using satellite imaging, design and configure a system to your specific needs, and go over all of our products and financing options to find the best solution for you.
Plans and Design
Site Survey/
Design/Permitting
One of our expert engineers will take measurements of your roof, conduct a shade analysis using a Sun Eye device, and design a system. Upon your approval of the plan layout, we'll submit to the city for permits.
Installation and Power Up!
Installation
After we receive permits, we'll install your Solar System on a day that works for you. In most cases, system installation will take approximately 1-3 days depending on the system size and scope of work.
System Power-Up
Once your job passes final inspection, and we have approval from utility company, flip the switch and enjoy the savings!
System Size Calculator
Enter your info to find out the Solar System Size your home needs*
*These results are a reasonably accurate estimate. Please contact us direct for a free customized proposal.
We Offer Purchase, Lease, Power Purchase Agreement, and EZ Own.
We Have It All!
Purchasing the System is the best way to go if you qualify for the 30% Federal Tax Credit. The credit can be used (depending on your tax liability) to reamortize your loan with the finance company to reduce your principal and payment for term of the loan.
NO MONEY DOWN Lease is a great option if you can't benefit from the 30% Federal Tax Credit. You pay a fixed monthly amount with a small or no annual escalator. The finance company owns the equipment, insures it, maintains it, and guarantees the production for the full 20 or 25 years depending on the terms of the lease.
Power Purchase Agreement is similar to the lease, you pay nothing up front, you pay for the power you generate at a fixed per kilowatt-hour (kWH) rate for the duration of the agreement. The Purchasing benefits, such as rebates and Federal Tax Credits belong to the Finance Company.
Solar Purchase vs. Lease & PPA
Underline Energy Concepts is proud to work with some of the most recognized and experienced financing solutions in the Solar Green Energy industry who pride themselves on providing you with the best deal for your project.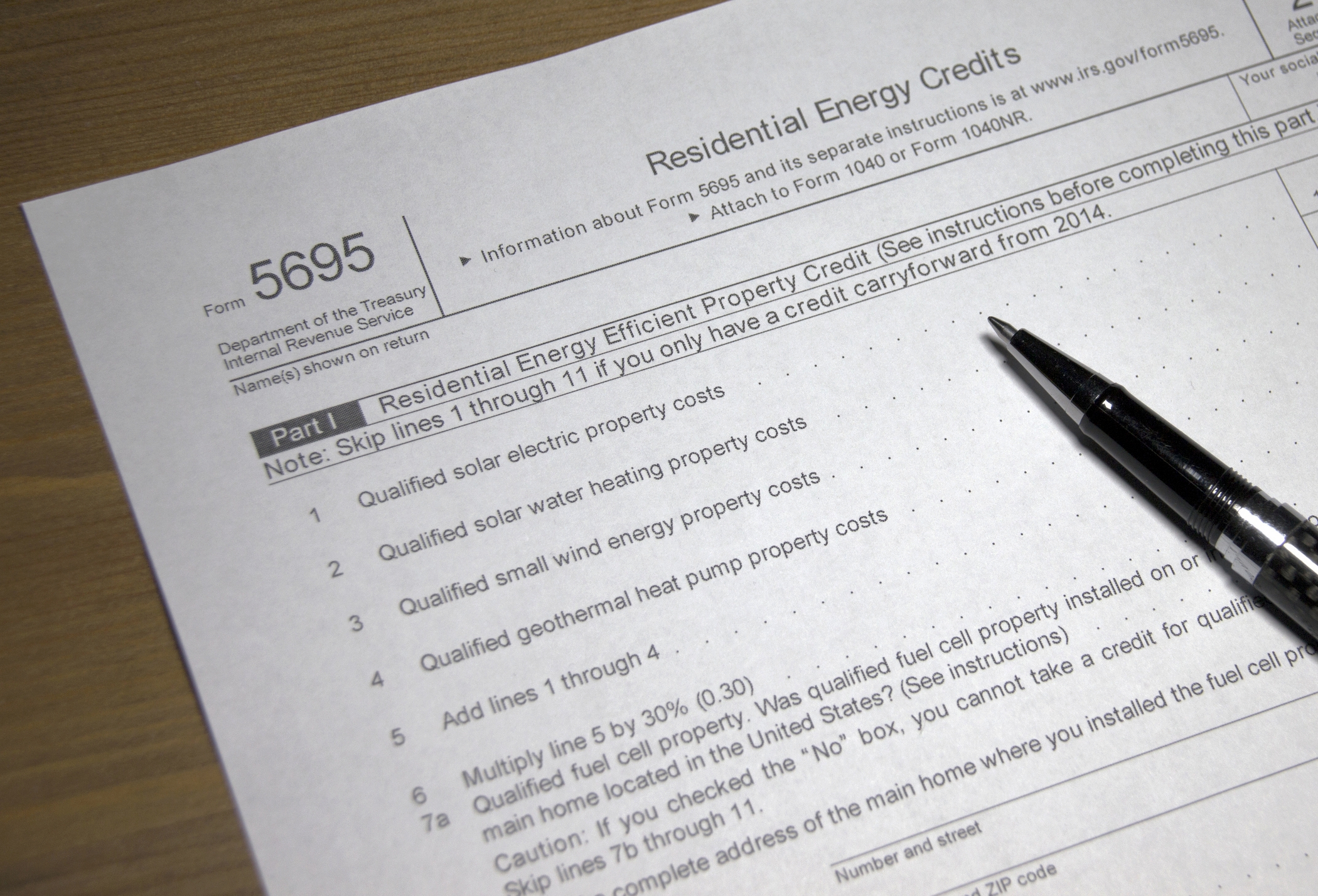 Tax Credits & Incentives
available for a
limited time!